Precast Thermal Wall
The wall with integrated formwork and insulation
Precast Thermal Wall is a precast wall with integrated formwork made up of two fine reinforced concrete panels that are connected to each other and held apart by a system of connectors (composite connectors and load-bearing anchors), providing external wall insulation and a central space into which ready-mix concrete can be cast.
This made-to-order structural product is delivered just in time to your work sites, with all the reservations required.
Downloads
Technical Characteristics
(according to current Technical Notice)
| | |
| --- | --- |
| Max dimensions | up to 12.34m x 3.80m* |
| Wall thickness | from 28 to 50 cm* |
| Wall panel thickness | 6 to 7.5 cm interior / 6 to 9 cm exterior |
| Insulation | 6 to 20 cm thick |
| Uwall | 0.504 to 0.11 W/m2.K |
| Concrete class | min. C 40/50 |
| Average weight | approx. 350 kg/m2 |
| Concrete exposure classes | XF1; XA3 |
| Fire resistance | 2h |
| Seismic zone | Yes |
* depending on production site; please enquire for more information
Areas of use
Sports, aquatic and arts centres
Silos, retaining walls, sealed structures,
Functional drawing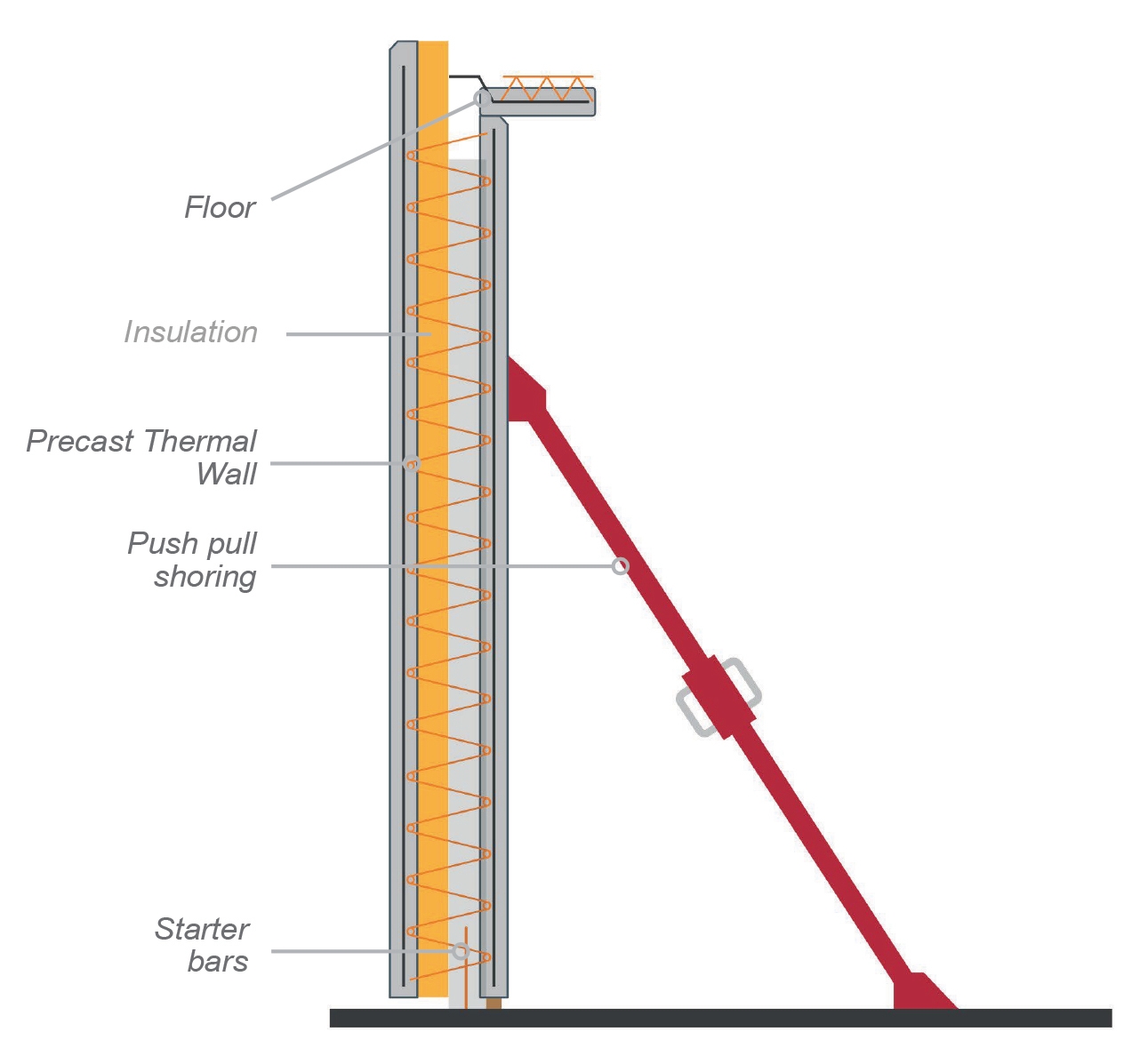 Advantages of precast elements
Industrial quality
Product made to measure - incorporation of rebar, dummy frames and inserts
Adapted to site specifics and site constraints
Ease of application - less strenuous work
Simplified site organisation and Coordination
Speed, flexible use and shorter building time
Heightened site safety
Attractive wall facings - Variety of surface finishes (colours, textures)
Low environmental impact
Easy care, low maintenance
Long service life
Fire and weather protection
Advantages of precast thermal wall
Up to Uwall 0.11 W/m2.K
Comfortable winter/summer temperature
Passive buildings
Acoustic and thermal comfort
Removal of heat bridges
Protected insulation
Impervious to air and water
Suitable for use in earthquake zones
Infrastructure uses
No restrictions on building height
Precast Wall and its equipment
A 100% secure wall: integral formwork, integrated linking steels, integrated threshold, integrated guardrail, safety slings, ...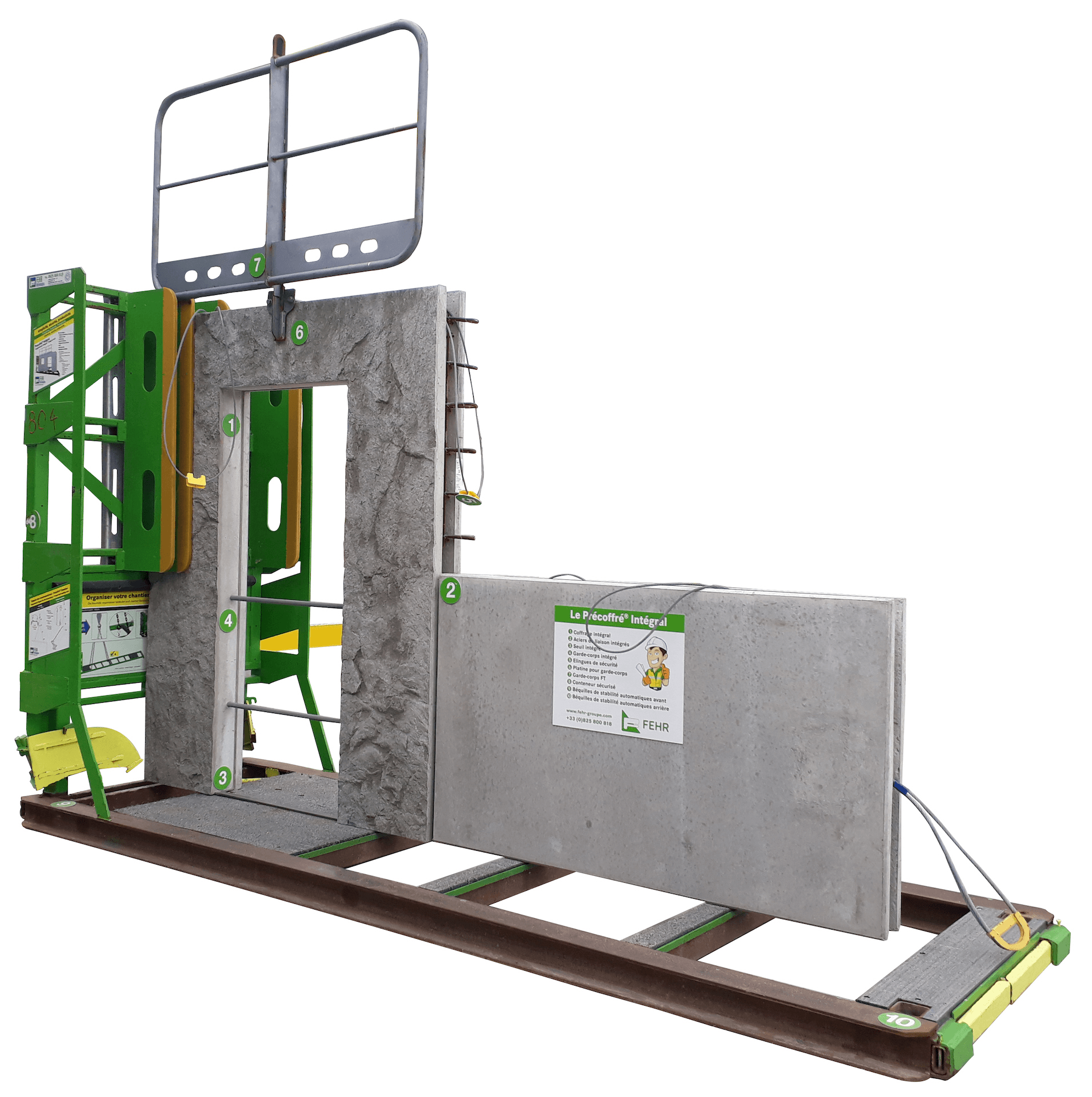 Environment
Low-carbon concrete formulation:
Environmental impact of Precast WallEx-works
with no infill*
*may be filled with super low carbon concrete
No form release oil, for a cleaner site
Reduced negative impacts of the work and nuisance to neighbours
No clutter on the site
No waste
Our benefits
Reinforced safety thanks to patented solutions
Equipment required for installation and handling available for purchase:: mac.fehrgroup.com
Technical support for installation
A pattern or colour may be added
A dedicated designing department in each production facility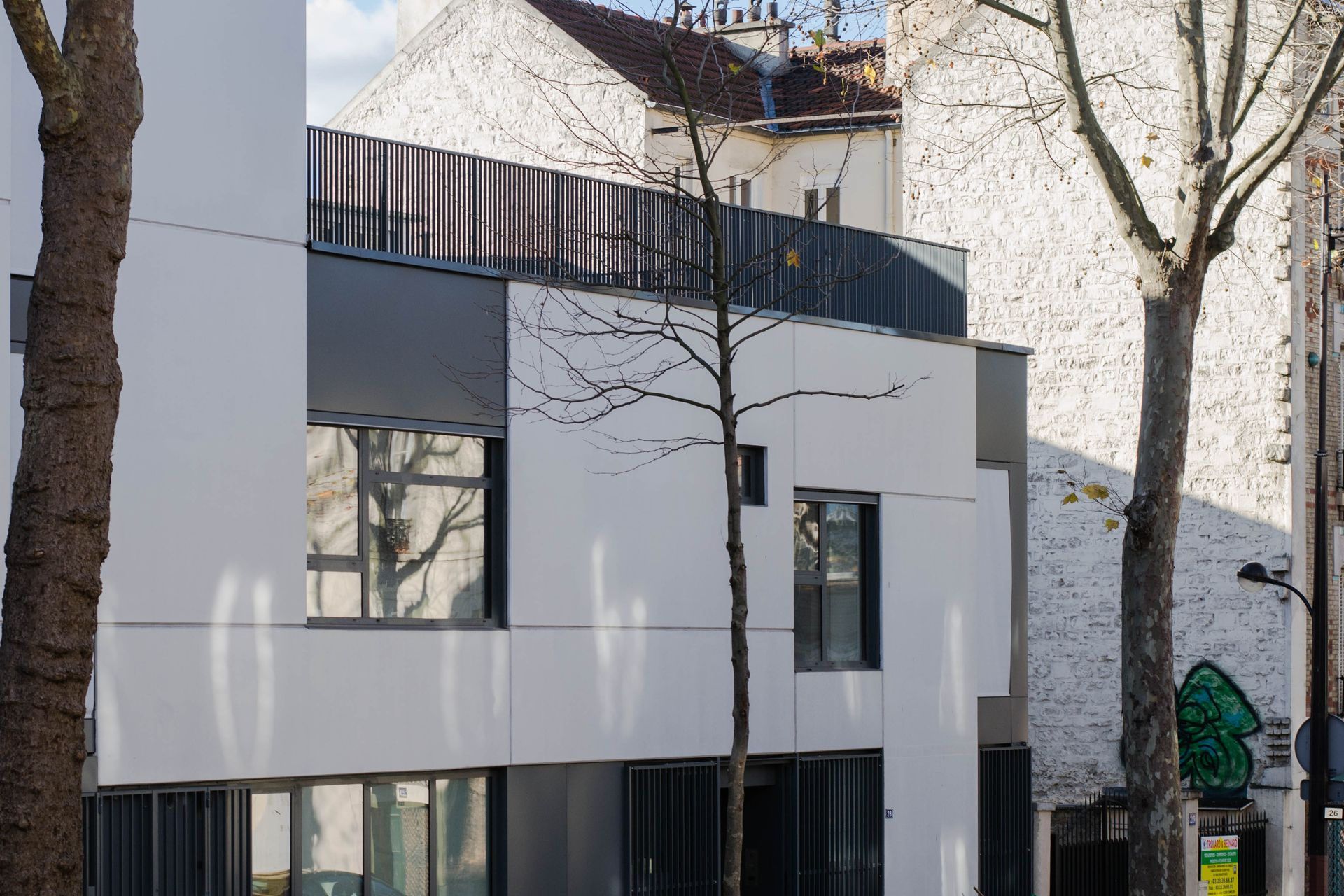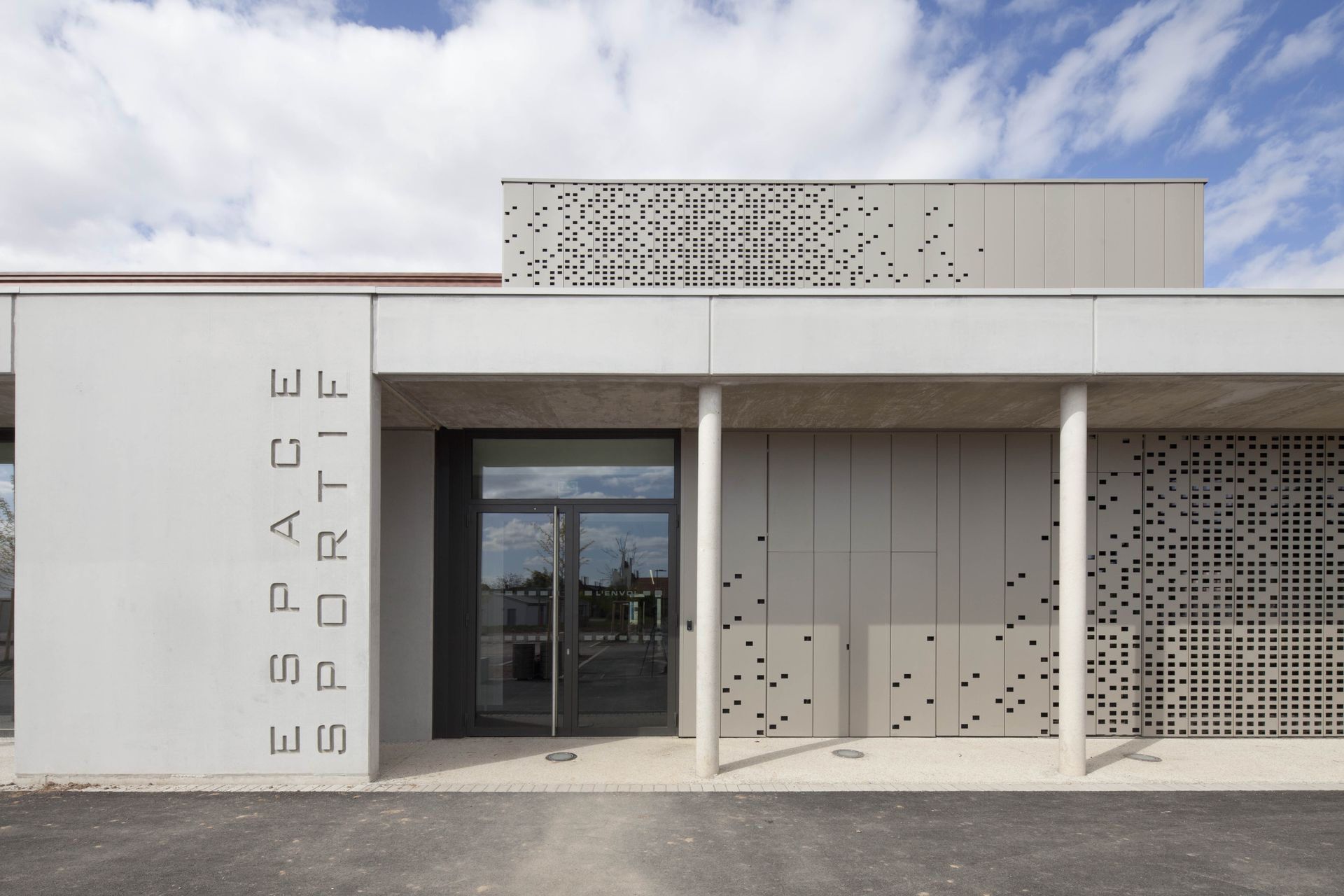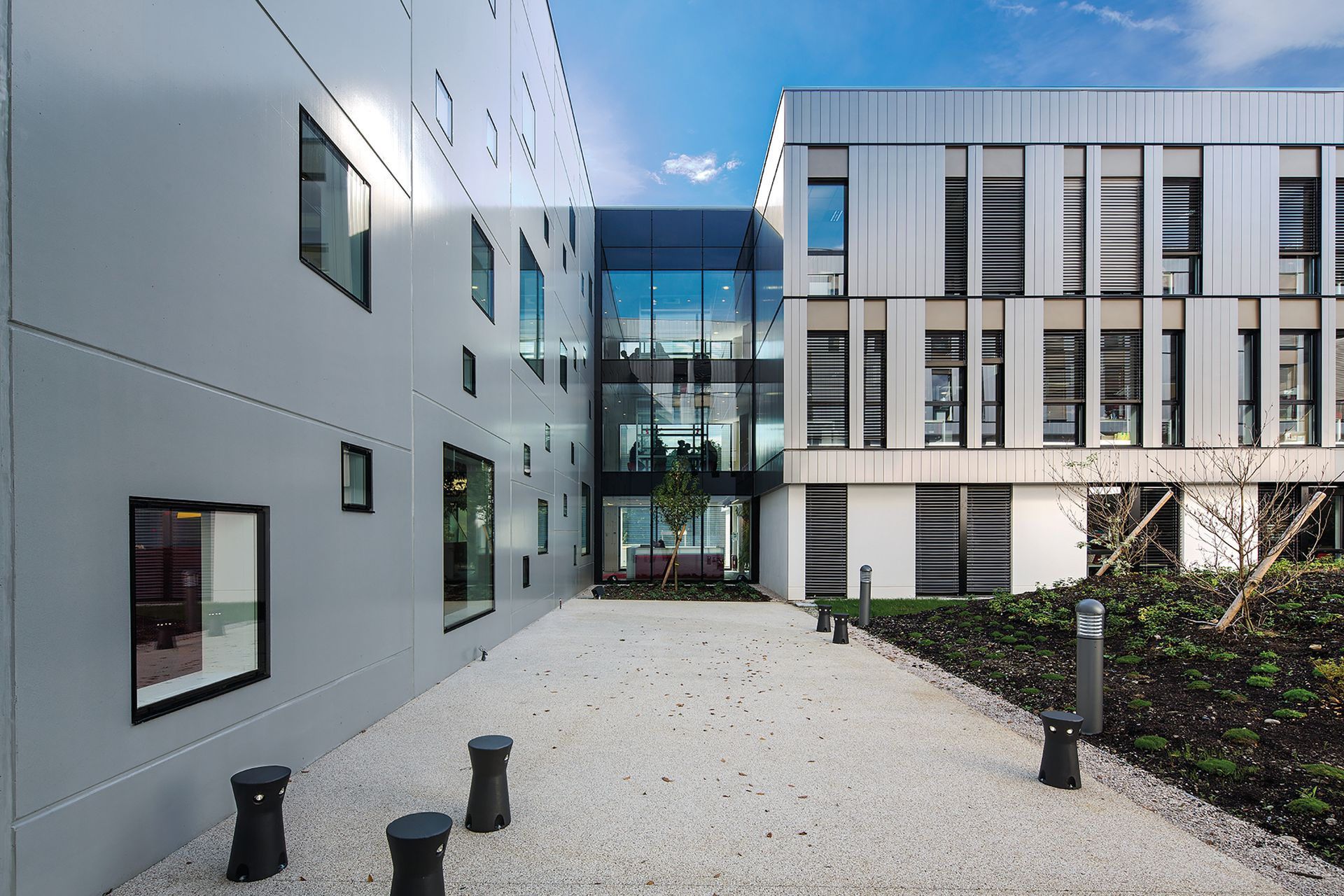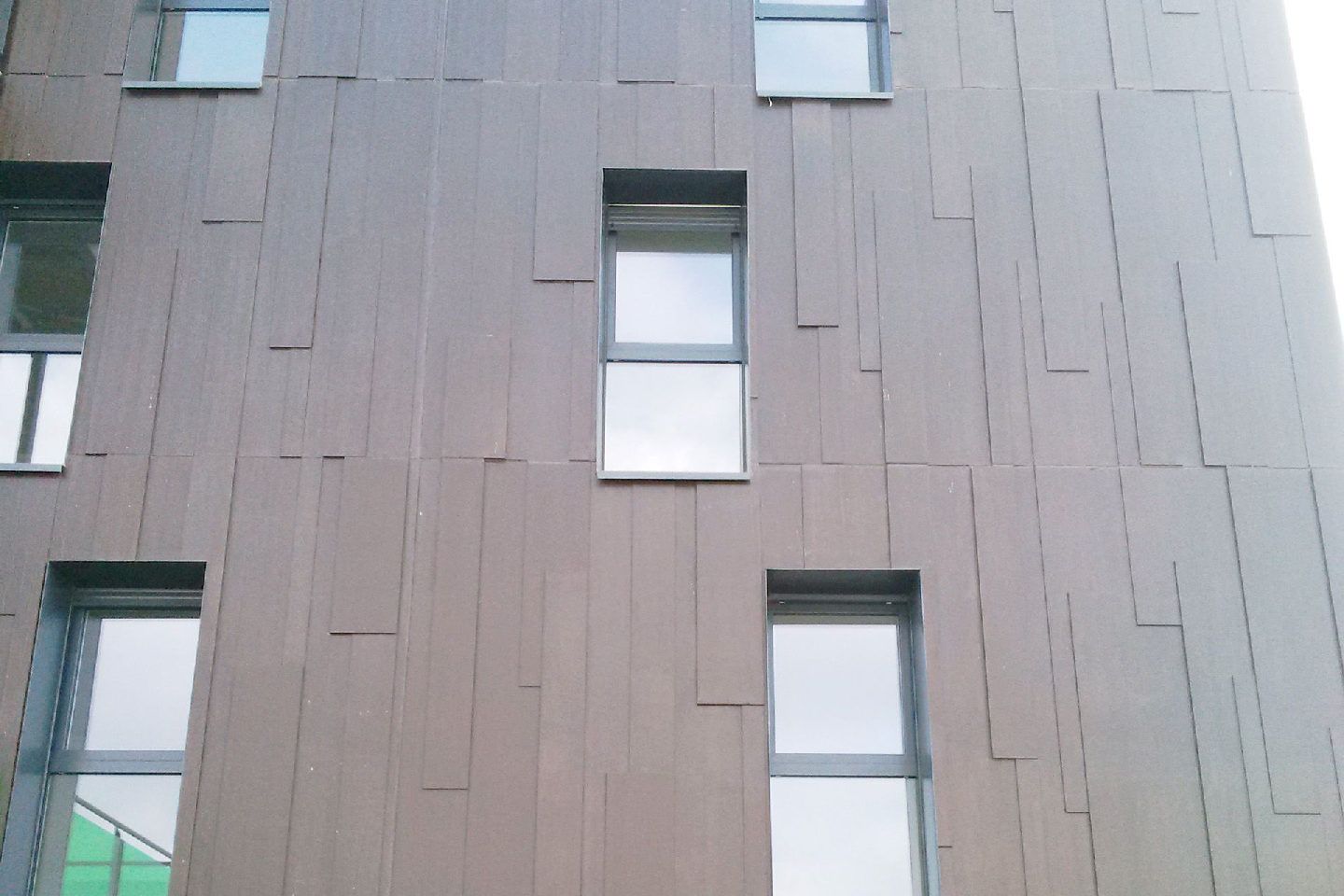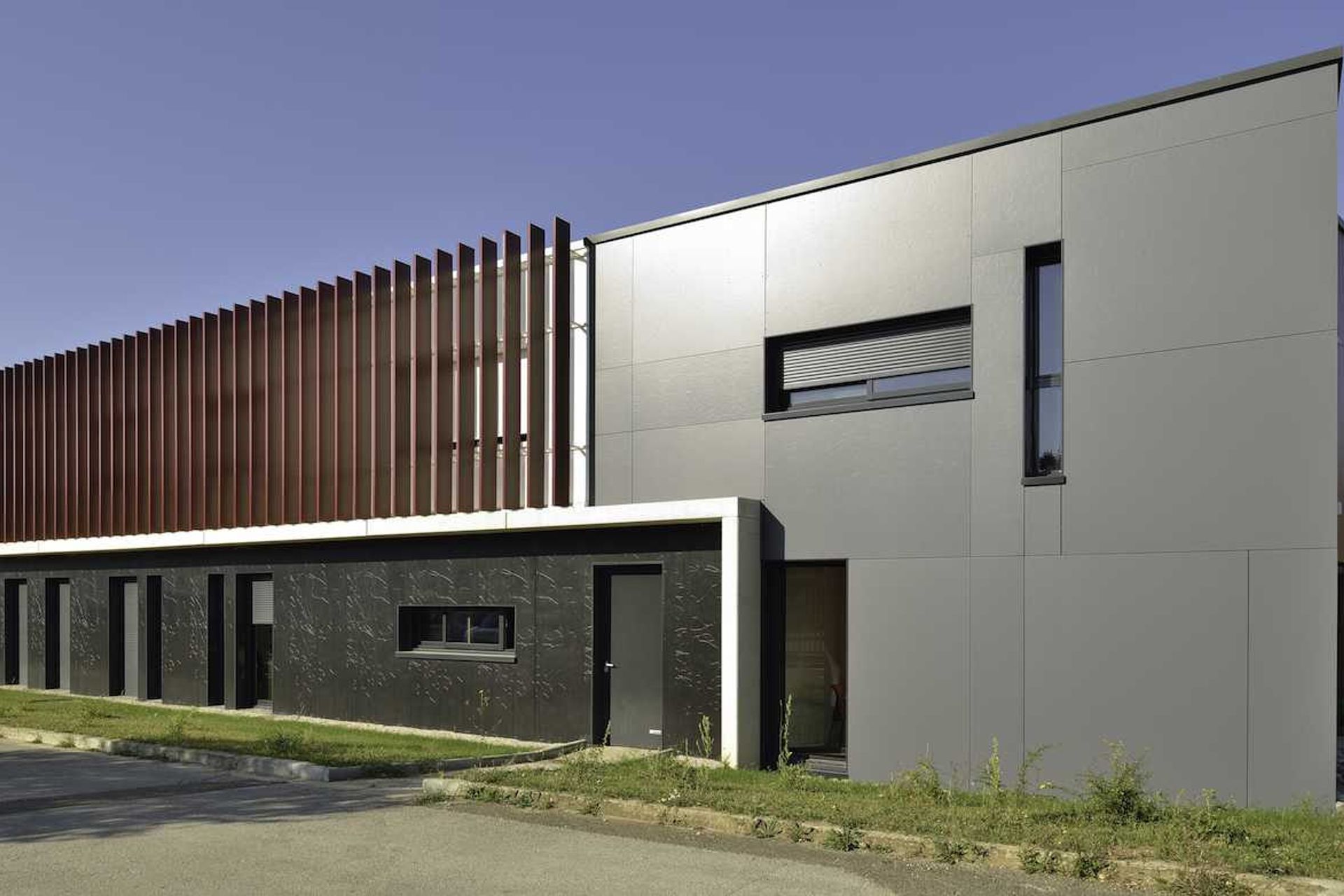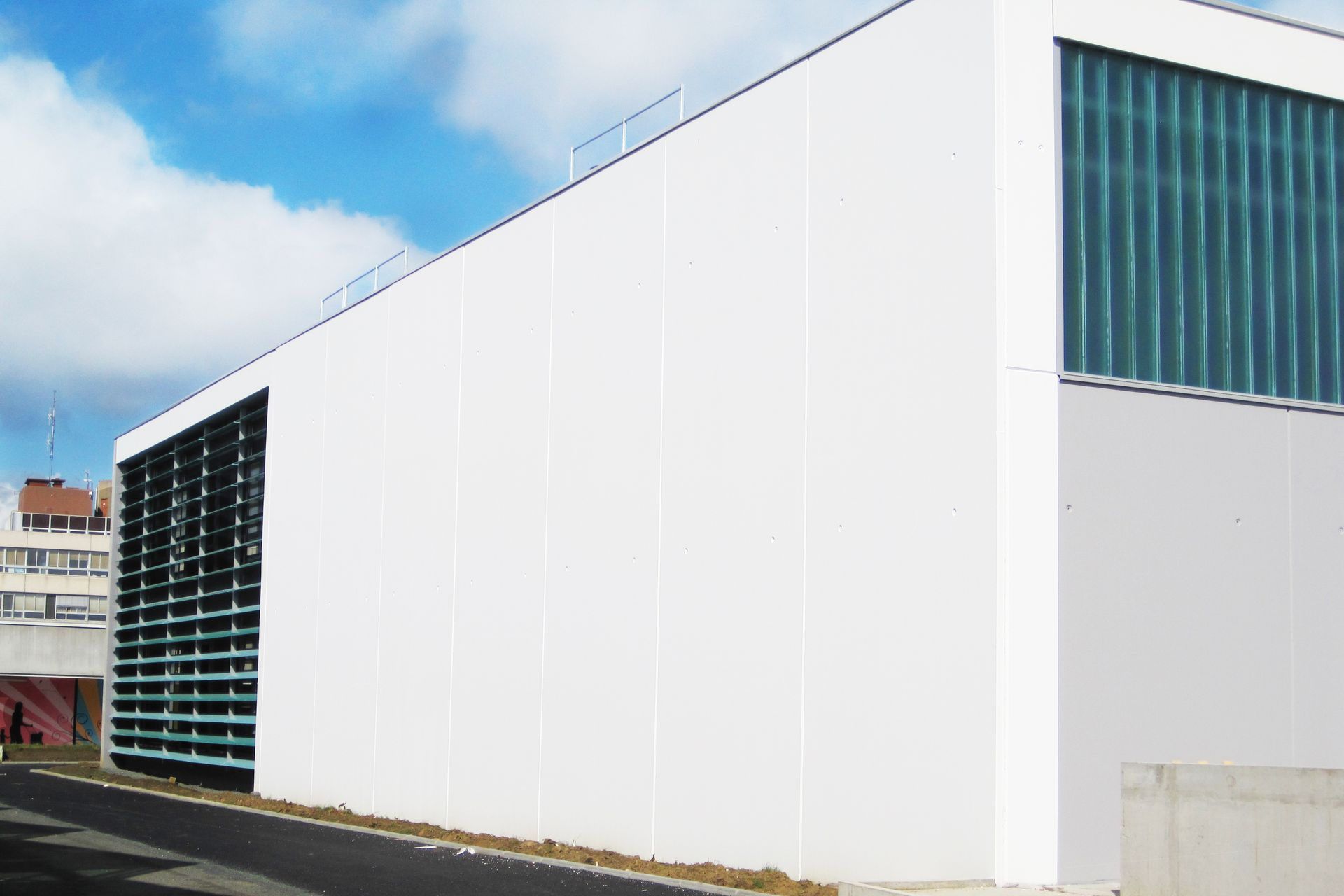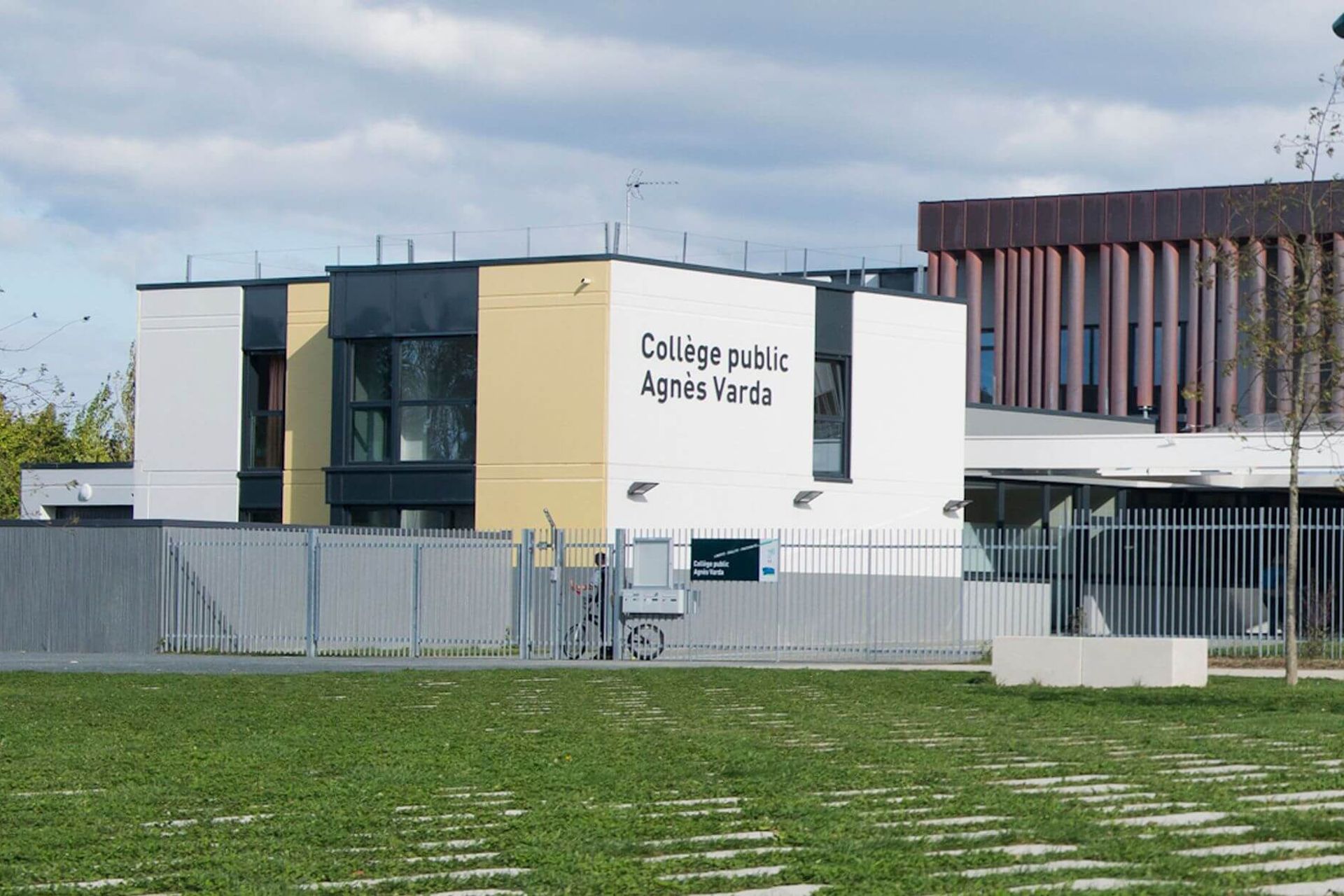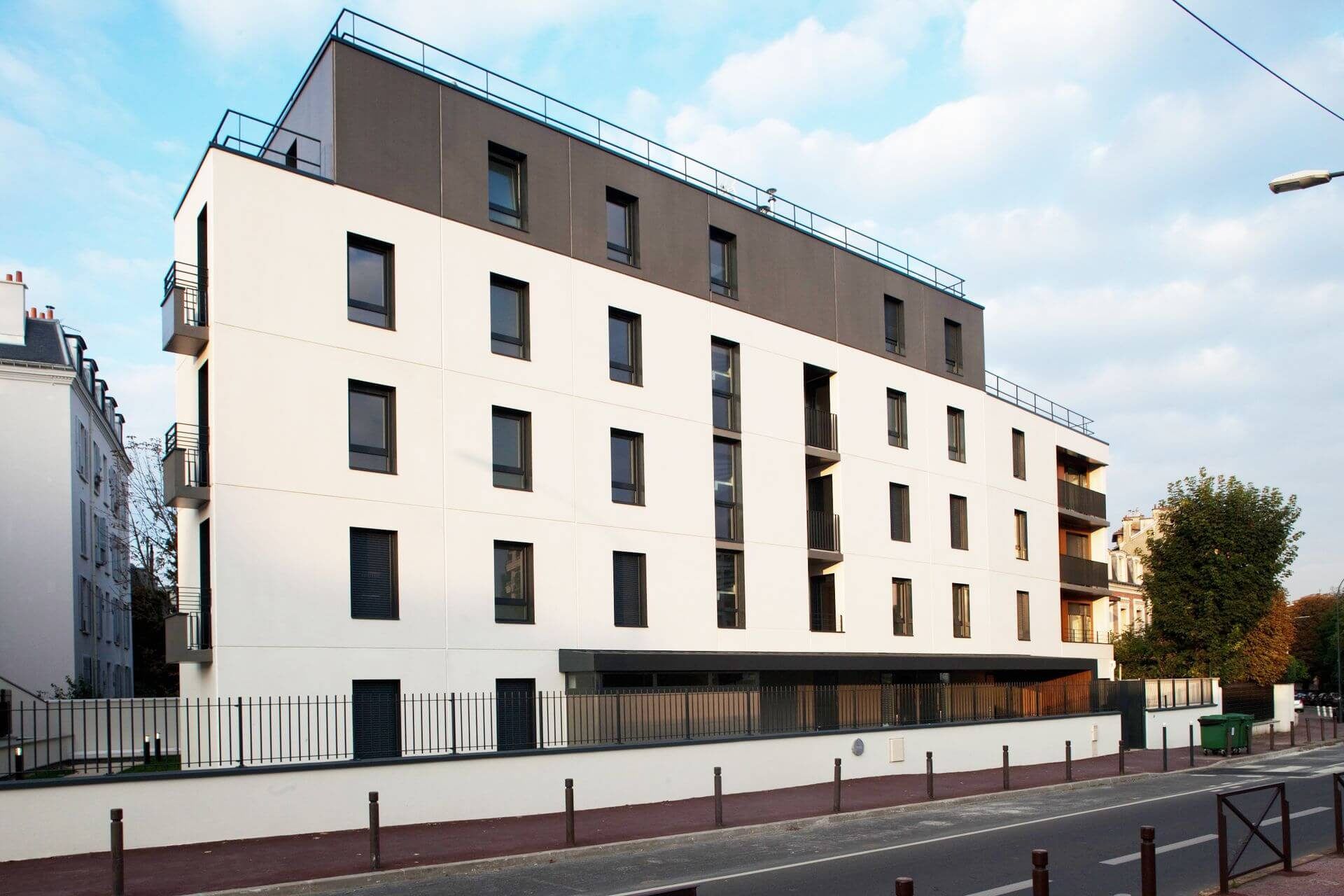 A precast wall for every construction project
---
Need insulation? Opt for Thermal. Combine exceptional technology and finishing with Architectural. Gain 44% productivity with Integral, the only precast wall that promises ease of installation, while optimising safety and performance on site.
Contact us!
A question about our products ? Do you want to contact our design office to study your project? Do not hesitate, we are available via chat, phone or email
Contact