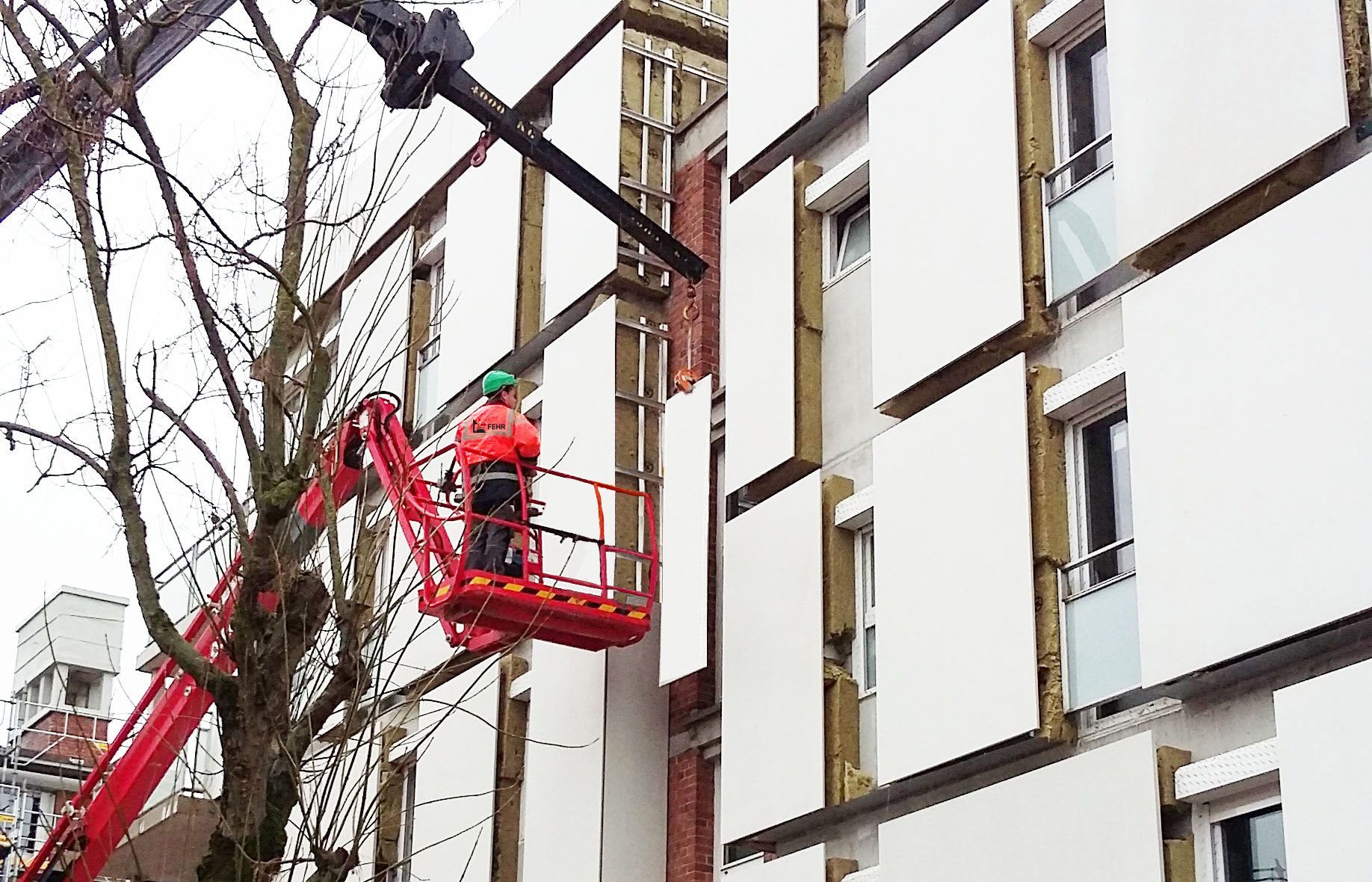 Installation
---
Real construction site experts for highly technical concrete installations.
Facade operations: installation of FClad cladding panel in Ultra High Performance Fiber Reinforced Concrete (UHPFRC)
---
For both renovation works and new constructions, FEHR teams are active all over Europe, supervising the supply and installation of FClad® cladding panels in ultra high performance fibre reinforced concrete, guaranteeing optimal safety on construction sites.
The comfort of a ventilated curtain facade with thermal and sound insulation, fire protection, UV and weather resistance and colour and texture customization ... FClad® cladding panels offer so many advantages for creating modern, durable facades with an authentic mineral finish and no energy loss.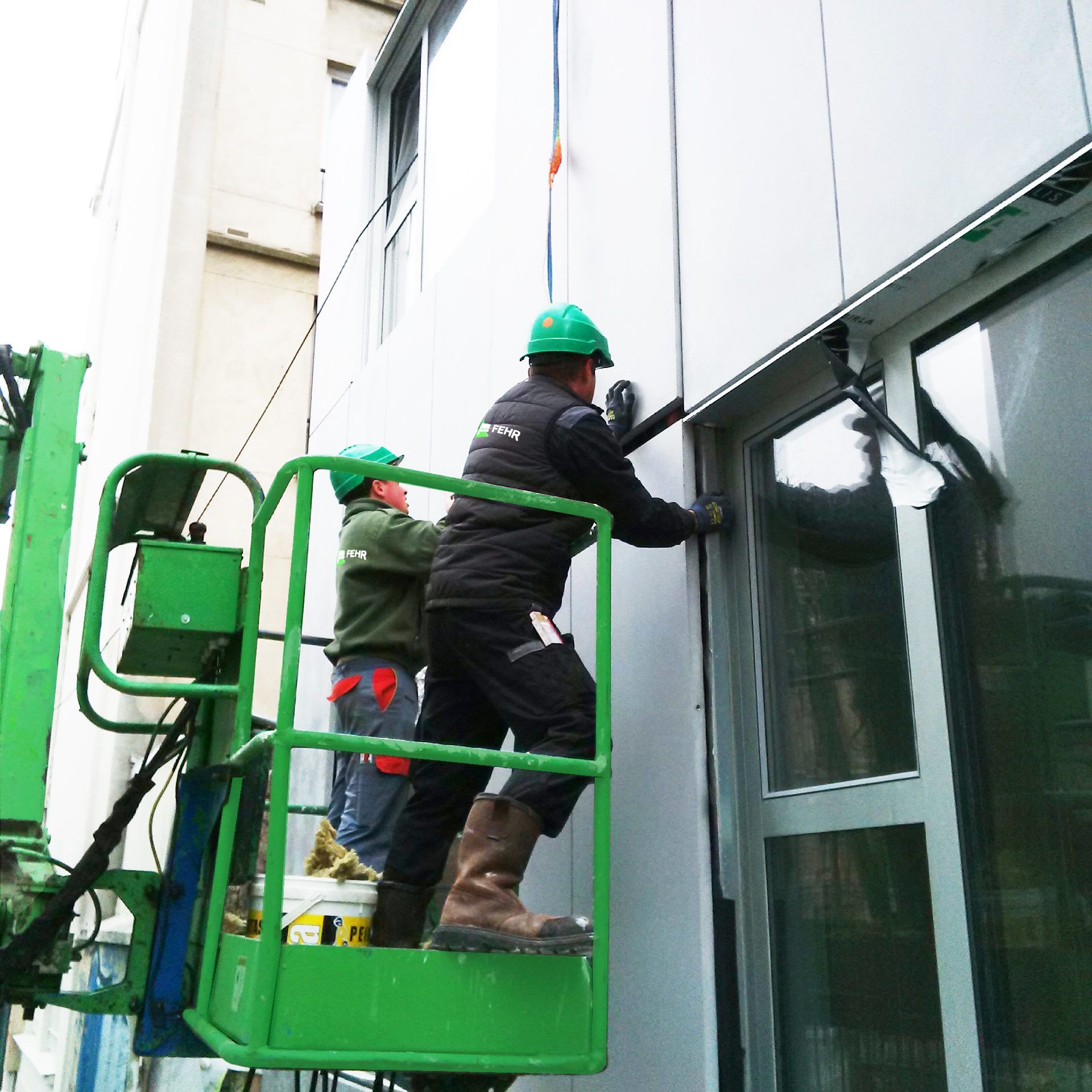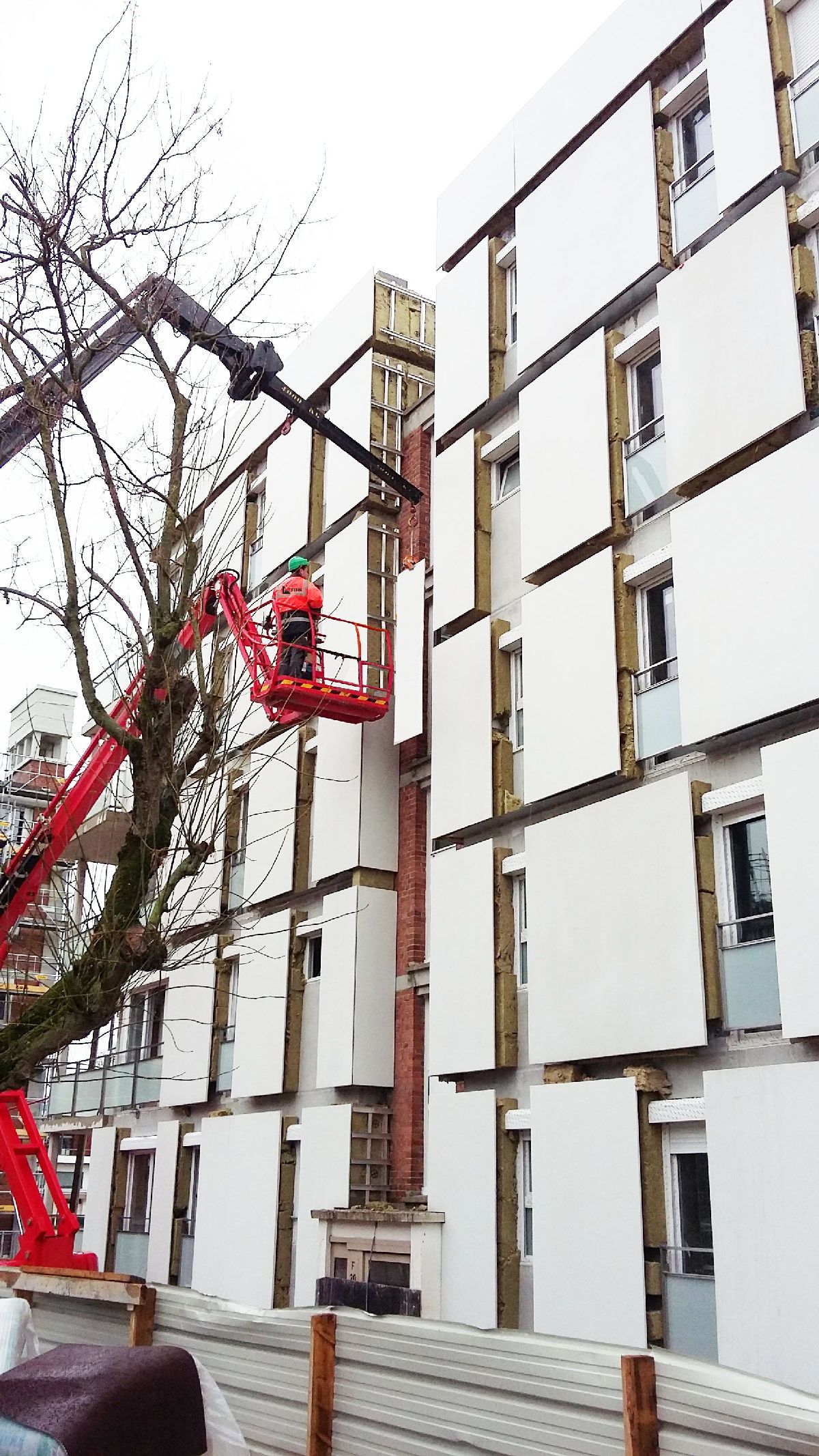 An outstanding aesthetic cladding panel, the FClad® fiber reinforced concrete panel creates an envelope around the building framework (ground floor included), and performs the following functions:
Building aesthetic
Resistance against external shocks and impacts
Fire protection
Integration with an Exterior Thermal Insulation system
Respect of the environment and the health of users.
Multi-trade operations
---
FEHR takes charge of the entire process on all concrete projects, from conception to delivery, through its guaranteed, comprehensive "turnkey" contracts.
FEHR offers innovative, attractive and practical solutions, perfectly suited to the wants and needs of its clients, however complex the project. We guarantee to meet deadlines and comply with all enforceable standards, thanks to the expertise we have gained in our long and varied experience.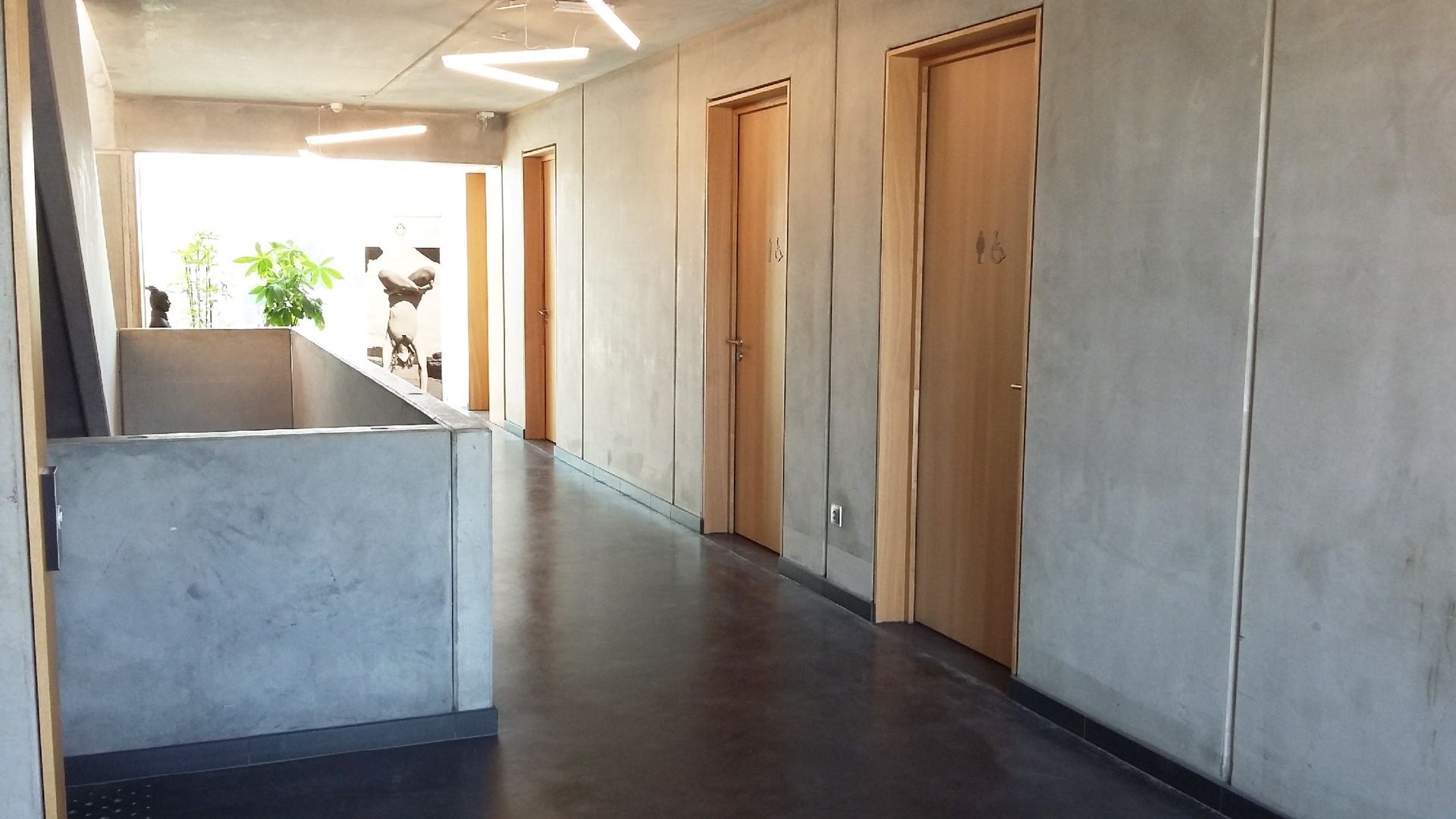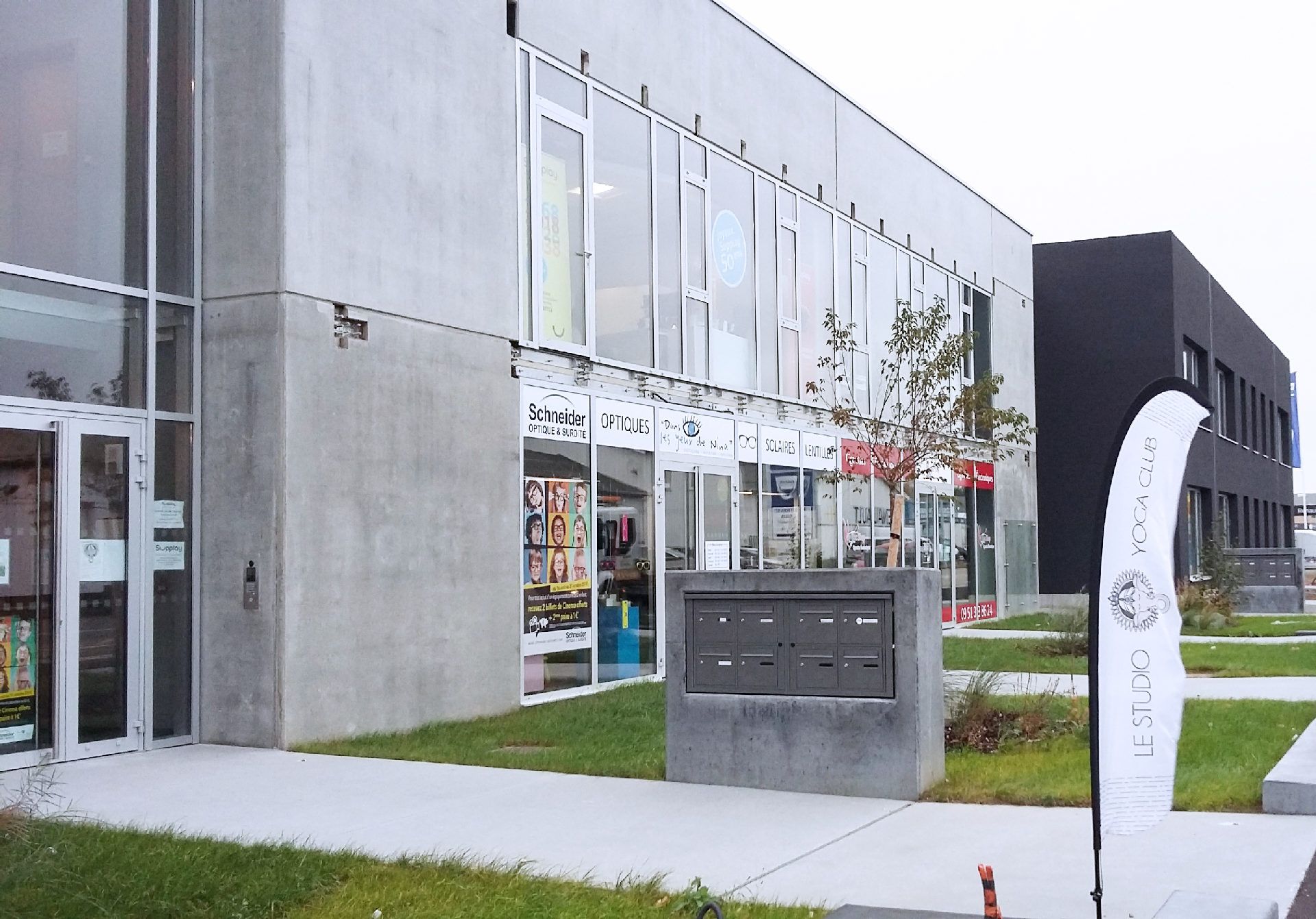 Our technical know-how and internal design office allow us to master issues relating to environmental protection and energy savings, as well as those pertaining to disabled access.
We guarantee advice on project feasibility; design studies, plans, drawings and 3D simulations produced by our internal Design Office; coordination and supervision of the construction site; installation according to schedule by our expert teams; all the way through to project completion.
Structural workse
---
Contracting authority, Architect, Design office – your facade must meet all aesthetic and technical expectations while respecting your economic constraints.
In order to respond effectively to the requirements of future RT2020 regulations, we have developed a comprehensive product range, offering building structure and aesthetics based on innovative products, such as our Thermal precast wall (prefabricated concrete wall, integrated formwork and insulation).
We are convinced that our involvement in your project from the very outset is a key factor in its success. Grounded in our experience and oriented to your needs, our design office offers a comprehensive study, customising solutions, relaying all necessary details directly to you and ensuring that all possible obstacles have been taken into account.
This support continues through the manufacturing process, right until the installation of products at the project site. Technical assistance from our teams is also possible if the works are insured by a Structural Works company.
Using this approach, we position ourselves as your partners on building envelope projects, with the following advantages:
a quick and safe construction solution
the aesthetic and quality of industrial finishing
a durable, made-to-measure solution
management of regulatory issues (heating, disabled accessibility, etc.)